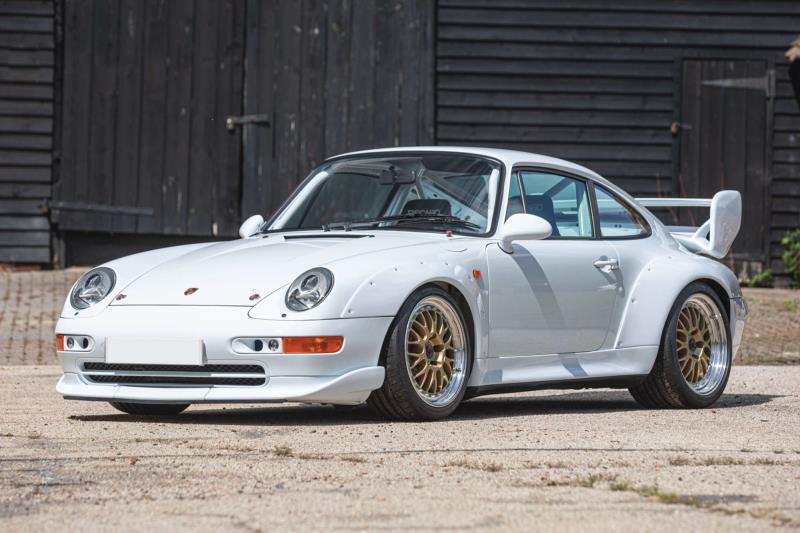 Make:
Mileage:

Unknown
Location:

Warwickshire, UK
Seller:

Silverstone Auctions
Sold Price:

£652,500
Sold Date:

31st July, 2021
Description:
From 1995, the RSR denomination once again disappeared from the tracks as Porsche focussed its efforts on the GTI and GT2 versions of its recently released 993 platform but, in '96, they developed a race car to take part in national championship series in Europe, Japan and the United States. The stripped-down race car was officially named the '911 Cup 3.8 RSR'. Customers and private teams could choose between three distinct factory-built 3.8 litre engines, each one tuned to a different specification and designed for the appropriate class of competition. A true factory-build, the 993 Cup 3.8 RSR with 350 PS at 6,900 rpm was at 1,200 kg, a super-lightweight track weapon and the last truly hand-made 911.
A total of 45 Carrera Cup cars were produced between 1996 and 1998 and Chassis number #9802 dates from 1997. It was fitted with the M64/75 motor which, with its bespoke pistons and high lift cams, was specifically tuned for endurance competition and generates 350 PS at 6,900 rpm An endurance race competitor, the RSR was equipped with a Premier Aluminium Fuel Cell (FIA and SCCA specifications) which was installed at the Porsche factory with all the required plumbing and quick-filler neck. Most are fitted with an optional 75-litre fuel tank. With limited creature comforts, it was assembled by the factory with a fully-welded Matter roll-cage and all the required safety systems such a...
Related Sold Results: