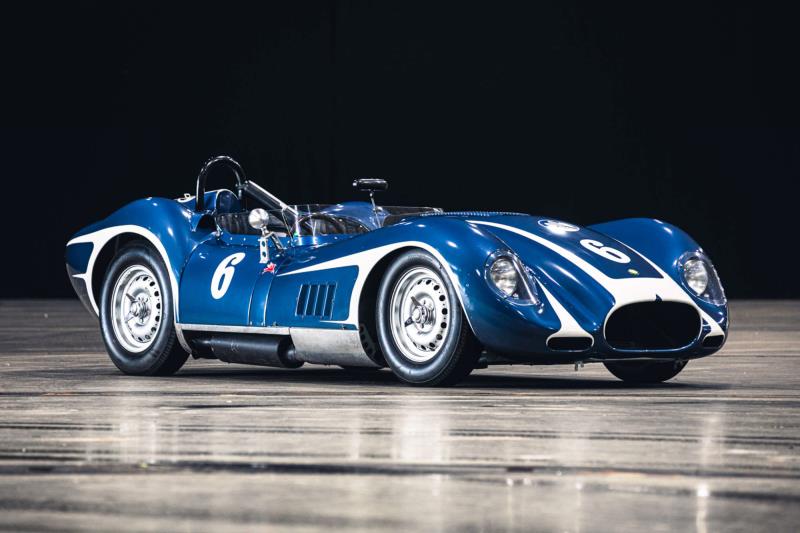 Make:
Mileage:

Unknown
Location:

Warwickshire, UK
Seller:

Silverstone Auctions
Sold Price:

£298,125
Sold Date:

27th March, 2021
Description:
Numerous privateer racing drivers got it in their minds to build their own car in the 1950s, but Brian Lister actually had the money and the engineering know-how. His first racing car, built in the mid-1950s with the able assistance of Don Moore and Archie Scott-Brown, was an incredible success, collecting a 1st or 2nd-place finish wherever it roamed. Its success was such that Lister soon had a deal with Jaguar to supply factory engines, and the Lister-Jaguar became a world-beater.
Production proper commenced in 1958 with an Appendix 'C' compliant version boasting a 10% reduction in frontal area. A riot of swooping wheel arches and air scoops punctuated by a pronounced bonnet bulge and shallow windscreen, it was affectionately christened the 'Knobbly'. One of Lister's many customers was the American millionaire private entrant Briggs Cunningham, who ordered two with Jaguar XK power and a third designed to accept a Chevrolet V8. The combination of the Lister chassis and lightweight Chevy engine proved immensely successful, Cunningham's cars dominating both the 1958 and 1959 SCCA Championships. For the latter season, the Lister had been redesigned with sleeker bodywork by legendary aerodynamicist Frank Costin, however, by this time the writing was on the wall for front-engined sports-racers and Lister closed at the end of 1959.
Thirty years after production ended, thr...
Related Sold Results: