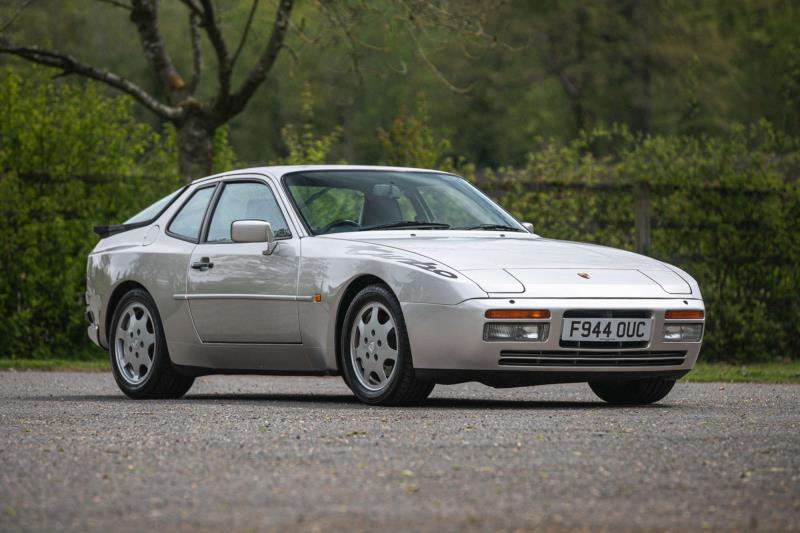 Make:
Mileage:

203000
Location:

Warwickshire, UK
Seller:

Silverstone Auctions
Sold Price:

£17,000
Sold Date:

22nd May, 2021
Description:
The 944 is a luxury sports car that was built by Porsche from 1982 to 1991 and was a step-change evolution of the preceding 924 model. The car was the brainchild of the newly appointed Peter Schutz, the CEO of the Porsche company. The bodywork was revised with wider wheel arches (similar to that of the 924 Carrera GT), with a fresh interior and upgrades to the braking and suspension systems. With a brand-new Porsche designed and developed 2.5 litre four cylinder engine, the car had greater visual presence and the performance to match, plus better handling, stopping power and more creature comforts.
In 1986 Porsche launched the new 944 Turbo featuring a 220bhp, 2.5 litre four-cylinder engine which was essentially a turbocharged standard unit but with strengthened internals to cope with the increase in power.
The 944 Turbo was well received and sold well, prompting Porsche to revamp the model in early 1988. The 'Turbo' had been the basis of the highly successful and entertaining F1-supporting 'Turbo Cup', similar to today's 'GT3 Super Cup'. A decision was made to uprate the power of the full-race cars, and it was decreed that the power upgrade should be passed on to the road cars culminating in the launch of the Porsche 944 Turbo S (so-called 'Silver Rose' by Porsche enthusiasts). This model had a more powerful 250bhp engine and came with the 'M030' option consisting of Kon...
Related Sold Results: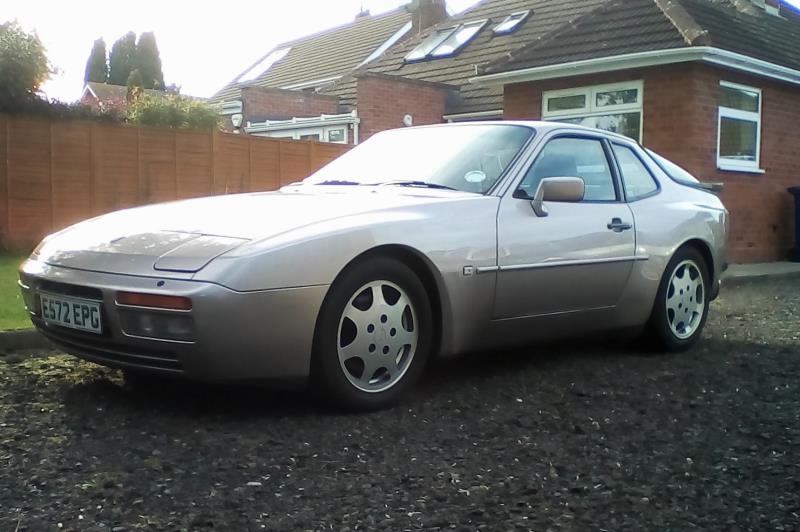 1988 Porsche 944 Silver Rose
One of only 77 built for the UK market and rarely seen...Introductory Turbo 'S' model with 250 bhp, 0-60 in 5.6 seconds and capable of 162 mph These early 1988…
Sold Price:

£8,880
Sold Date:

2019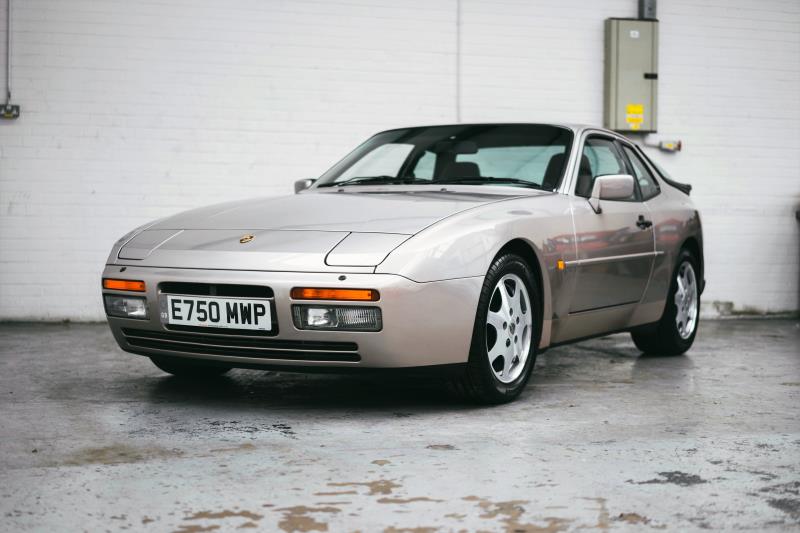 1988 Porsche 944 Turbo S
One of only 77 UK 'Silver Rose' edition 944s with good history...This is a genuine, limited edition 1988 'Silver Rose' 944 Turbo 'S'. 92,549 milesCorrect 'Silver Rose' (LM32) metallic paint…
Sold Price:

£34,100
Sold Date:

2017