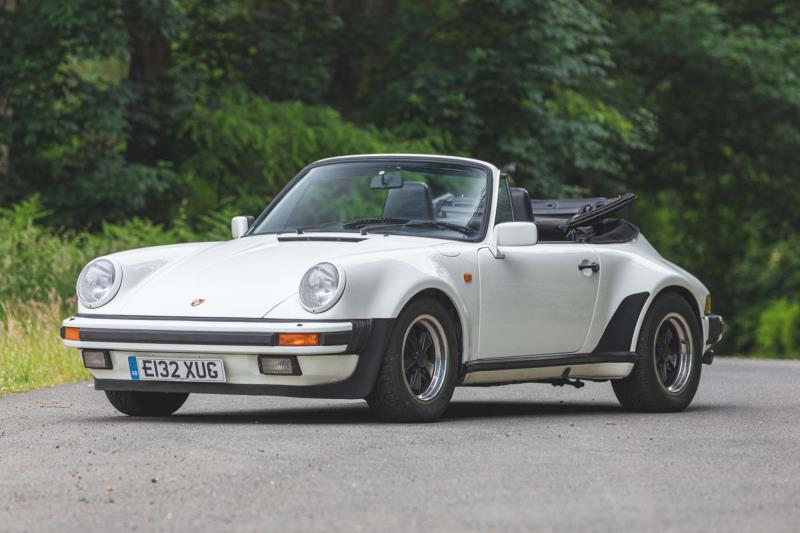 Make:
Mileage:

62883
Location:

Warwickshire, UK
Seller:

Silverstone Auctions
Sold Price:

£38,250
Sold Date:

1st August, 2021
Description:
The 3.2 Carrera is revered as the ultimate development of the original 911 that first appeared in 1963. These final cars (before being replaced by the more complicated 964) were the most flexible and usable of Butzi Porsche's original design. Launched in 1984, and reviving the 'Carrera' name for the first time since 1977, these were the ultimate 1980s sports cars.The all-alloy flat-6 engine, which had been fuel injected since 1971, received a final stretch to 3,164cc, producing a torque-rich 231 bhp - enough to propel the lithe and slippery coupe to over 150 mph, with 0-60 mph coming up in 5.6 seconds. Cars built from September 1986 onwards were fitted with the more user-friendly G50 Getrag gearbox, but all 3.2 Carreras feature galvanized bodies, which together with Porsche's legendary build quality, ensure that these classics are long-lasting.
Offered here is a beautiful, German-supplied (C-00), left-hand drive, 911 3.2 Carrera Cabriolet first registered on 18th March 1988. We can imagine that the first owner would have been rather pleased with their specification choice when taking delivery of this 911 in the spring of '88 ready for summer. This specification included Grand Prix White with black hood, heated seats, sport seats with electric height adjustment, electric hood catch, alarm system, and the newly-introduced G50 5-speed manual gearbox.
Today this stunning, well spec...
Related Sold Results: