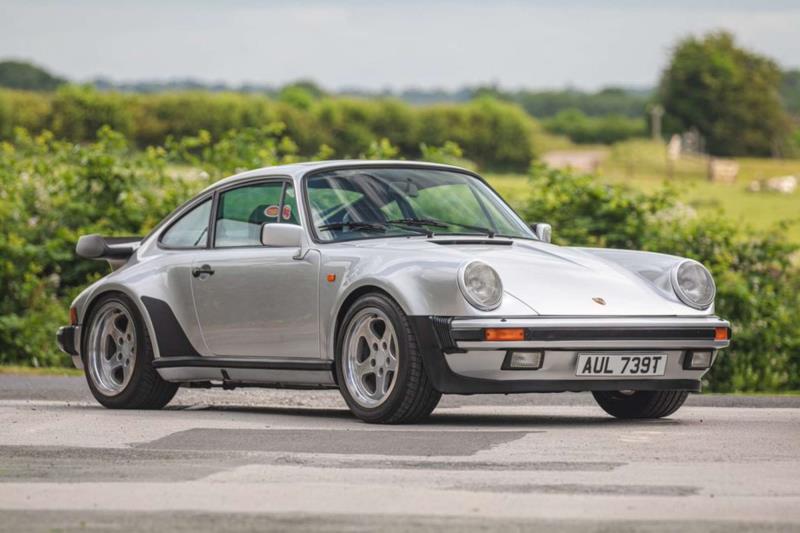 Make:
Mileage:

86000
Location:

Warwickshire, UK
Seller:

Silverstone Auctions
Sold Price:

£68,625
Sold Date:

1st August, 2021
Description:
The Porsche 930 Turbo was a genuine 'Supercar' that defined the Seventies and Eighties and was one of the fastest production cars available at the time. It was first seen at the 1973 Paris Auto Show and full production commenced two years later. The basic engine underpinnings came from the Carrera 2.7RS which was increased to 3.0 Litres and, of course, turbocharged with technology gained from Porsche's 917/30 Can-Am programme. The bodywork received special treatment resulting in one of the most aggressive looking Porsches ever made with its wide arches and impressive rear whale-tail and the brakes came directly from the Porsche 917 race car.
This car is an early example of the revised 3.3-litre 911 Turbo that was first introduced late in 1978. The factory revisions included an engine increase from 3-litre to 3.3, as well as a larger turbo and integrated intercooler which was now incorporated in the infamous "Tea-Tray" rear spoiler. Further improvements were made to both the suspension and brakes to cope with the 300bhp that was now standard. It was the fastest production sports car of its day.
Finished in its original shade of Silver Metallic with Black hide and rolling on a set of genuine Ruf alloys, this stunning 930 Turbo has been recommissioned in recent years to a superb standard. Its distinctive lines have been emphasised by a blemish-free full bare metal respray overse...
Related Sold Results: