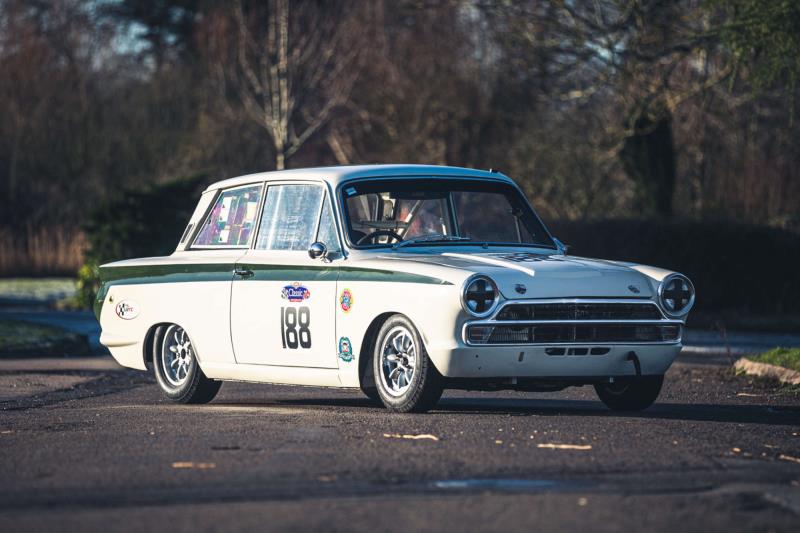 Mileage:

Unknown
Location:

Warwickshire, UK
Seller:

Silverstone Auctions
Sold Price:

£42,525
Sold Date:

28th March, 2021
Description:
NB; Full details of the recent engine build and the car's mechanical specification will follow shortly.
This right-hand drive, UK-market Lotus Cortina was initially registered on the 8th February 1966 to the first of four former keepers. It was professionally converted to an FIA-specification race car by TWJ Motorsport in the winter of 2008-09 at a cost of over £41,000. It retains its UK V5C and thus could be road registered if required and subject to guidelines, making it also ideal for Tours or Historic Rallies.
The large file of bills shows additional spend during five seasons totalling over £59,000 on refining the chassis and improving the engine and transmission to make it into a front running car on the European circuits, by its well known and highly respected privateer owner/driver who placed the car into our Race Retro Auction in February 2014.
Subsequently purchased by a long-standing customer of Silverstone Auctions, the car has been a part of a collection of best of breed Jaguars, modern Ferraris and rare DTM 'Homologation' 1990s saloon cars. Our vendor informs us that the car "hasn't hit anything hard" during his ownership and he has thoroughly enjoyed driving it.The, apparently rebuilt, engine in the car at the time of our vendor's purchase didn't last the season as the sleeves in the old block had moved and so he turned to acclaimed L...
Related Sold Results: