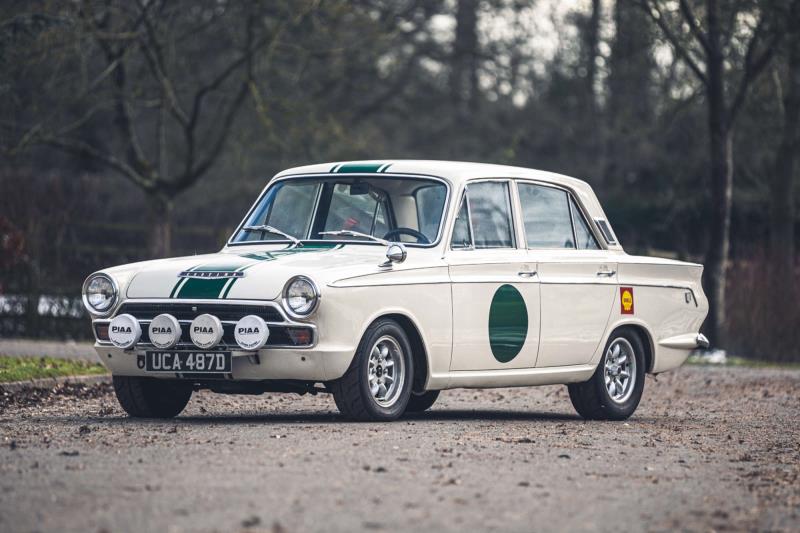 Make:
Mileage:

Unknown
Location:

Warwickshire, UK
Seller:

Silverstone Auctions
Sold Price:

£20,250
Sold Date:

28th March, 2021
Description:
Ford's Cortina was a mid-sized family car launched in 1963, designed to fill a gap between the smaller Anglia and executive Zephyr/Zodiac models. With its lightweight shell and decent handling, Ford's engineers soon realised that the Cortina had genuine potential as a performance model and thus created the GT, by adding a Cosworth-tuned 1.5-litre version of the Kent four-cylinder engine, upgrading the transmission, brakes and suspension, installing a rev-counter to the steering column and extra dials in the centre console. The Cortina GT was soon selling in huge numbers as few cars could match its 95mph top speed or willing acceleration, at such an affordable price. Cortina GTs were homologated by Ford for rallying and notched up numerous wins in the mid-1960s, while the more potent Lotus version was developed for circuit racing.
This delightful 1966 Cortina GT is a four-door example, finished in left-hand drive and exported to Switzerland where it has spent most of its life. It returned to the UK in 2016 and the registration number, UCA 487D was awarded by the DVLA in September of that year.
There is a significant amount of history with UCA and naturally, most of that is in French or German, but we can see from the invoices that the car has been subject to a total nut and bolt restoration in France by Cedric Masier and Patrick Hugo around 2002 utilising "Genu...
Related Sold Results: