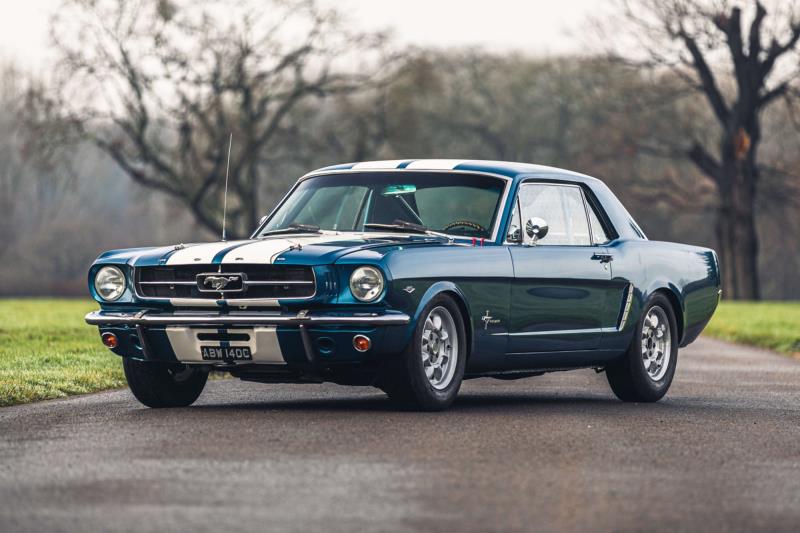 Make:
Mileage:

Unknown
Location:

Warwickshire, UK
Seller:

Silverstone Auctions
Sold Price:

£55,125
Sold Date:

28th March, 2021
Description:
There can't have been many 17 year-olds that woke up on the morning of their 17th Birthday to find a shiny new Ford Mustang parked on the drive, but Kim Lee of 1560 Parrot Street in San Diego, California certainly did. It was a 1965 Mustang Hardtop finished in Honey Gold with a 'Black Luxury' interior and powered by a 2-valve, 289ci V8. He obviously appreciated the gift as he was to retain the car until 2002 covering over 77,000 miles in his beloved Mustang. Pleasingly, the original US Registration Document and Owner's Manual remain with the car secure in the fascinating History File.
Substantially rust-free, as are most California cars, the Mustang was imported into the UK in 2002 by Steve Smith of 'Vibration Free' as the basis for creating a competition car suitable for historic endurance racing and comprehensive details of the build and preparation are in the file. The bodyshell was fully stripped and seam-welded prior to being delivered to Andy Robinson Race Cars for an FIA specification roll-cage to be welded in. It was then carefully prepared and superbly finished in Guardsman Blue Metallic with white 'Daytona' stripes a colour scheme originally used on the 1965 racing debut of the Daytona Cobra Coupé. The 289ci (4,727cc) V8 engine was built to the correct FIA specification and is currently rated at 396bhp. It has an all-steel bi...
Related Sold Results: