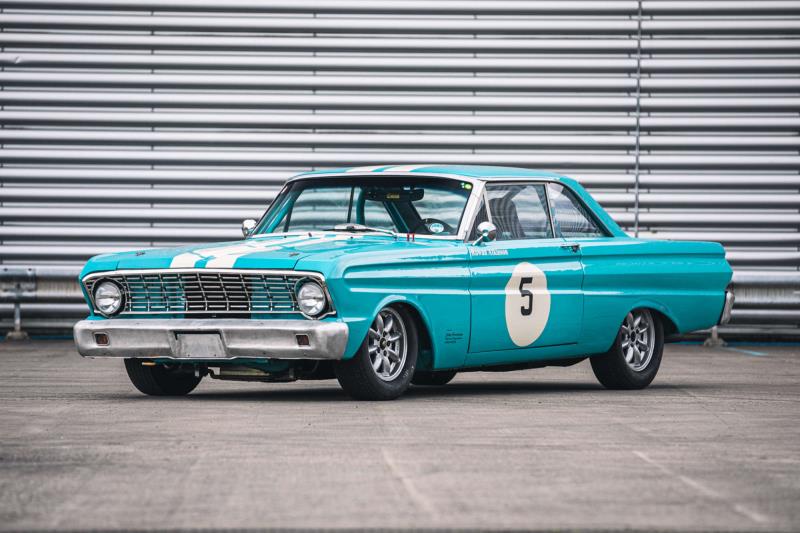 Make:
Mileage:

Unknown
Location:

Warwickshire, UK
Seller:

Silverstone Auctions
Sold Price:

£56,250
Sold Date:

27th March, 2021
Description:
Pre-1965 Touring Cars built to FIA-Homologated regulations is a popular format for classic saloon car racing adopted by Masters, the HRDC, the HSCC and other well known classic car racing series. We have confirmation that this vehicle would also be eligible for the Motor Racing Legends Royal Automobile Club Pall Mall Cup.
The big V8 class cars mixing with the Lotus Cortinas and Minis makes for close racing as they all run at the front (depending on the weather!) as demonstrated so ably at the Goodwood Revival St. Mary's Trophy over the last 20 years.
This particular FIA-spec, Ford Falcon is on offer directly from actor and comedian, Rowan Atkinson CBE, and Silverstone Auctions are proud to offer it for sale on his behalf. He has owned it since 2006 and the car has made sporadic appearances at various events during the last 15 years including Snetterton, Chimay in Belgium, the Silverstone Classic and of course the Goodwood Revival Meeting. Always professionally prepared and run for him by the very best teams, the car comes to the auction complete with a comprehensive history file detailing all the work, upgrades and maintenance that the Falcon has received during that time.
In recent years, between 2014 and the current day, it has been run by John Freeman Racing of Funtington near Chichester, with the last significant monies being spent with them in 2018 (£7,172) on a new ...
Related Sold Results: